Darn Good Yarn
If you love yarn, sustainable products, and giving back to those in need, then you are going to love Darn Good Yarn! Darn Good Yarn is an amazing company that offers craft supplies for sewing, weaving, knitting, crochet, and jewelry making that are all handmade by women from India and Nepal. While supplies from Darn Good Yarn may seem a bit pricier, keep in mind that products are not mass produces in a factory. A real person who is benefiting from employment through DGY makes each piece of product. Your purchase makes a difference!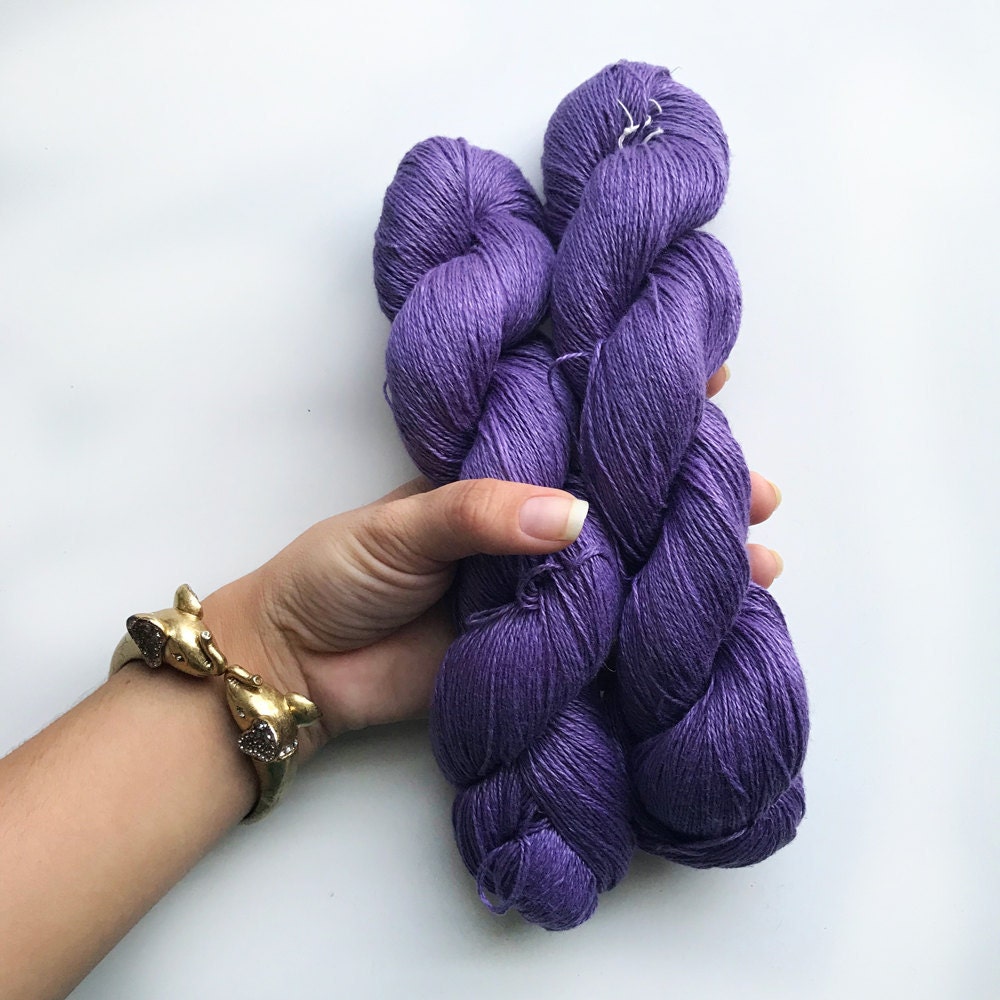 Length: 350 yards/100 grams  Yarn Weight: 2 - Sport  Yarn Material: 100% Linen 
The Yarn
I had the pleasure of collaborating with this great company to review one of their vegan yarns to help promote this amazing company! I received a couple skeins of their Sport Weight Linen 2-Ply Yarn in purple. This lightweight yarn is durable and strong and yet the perfect lightweight yarn for the summer. No snags and no knots make it perfect for lace detailing on your next sweater or top. The few colors availbles are within cool tone so they can be mixed and matched within your designs.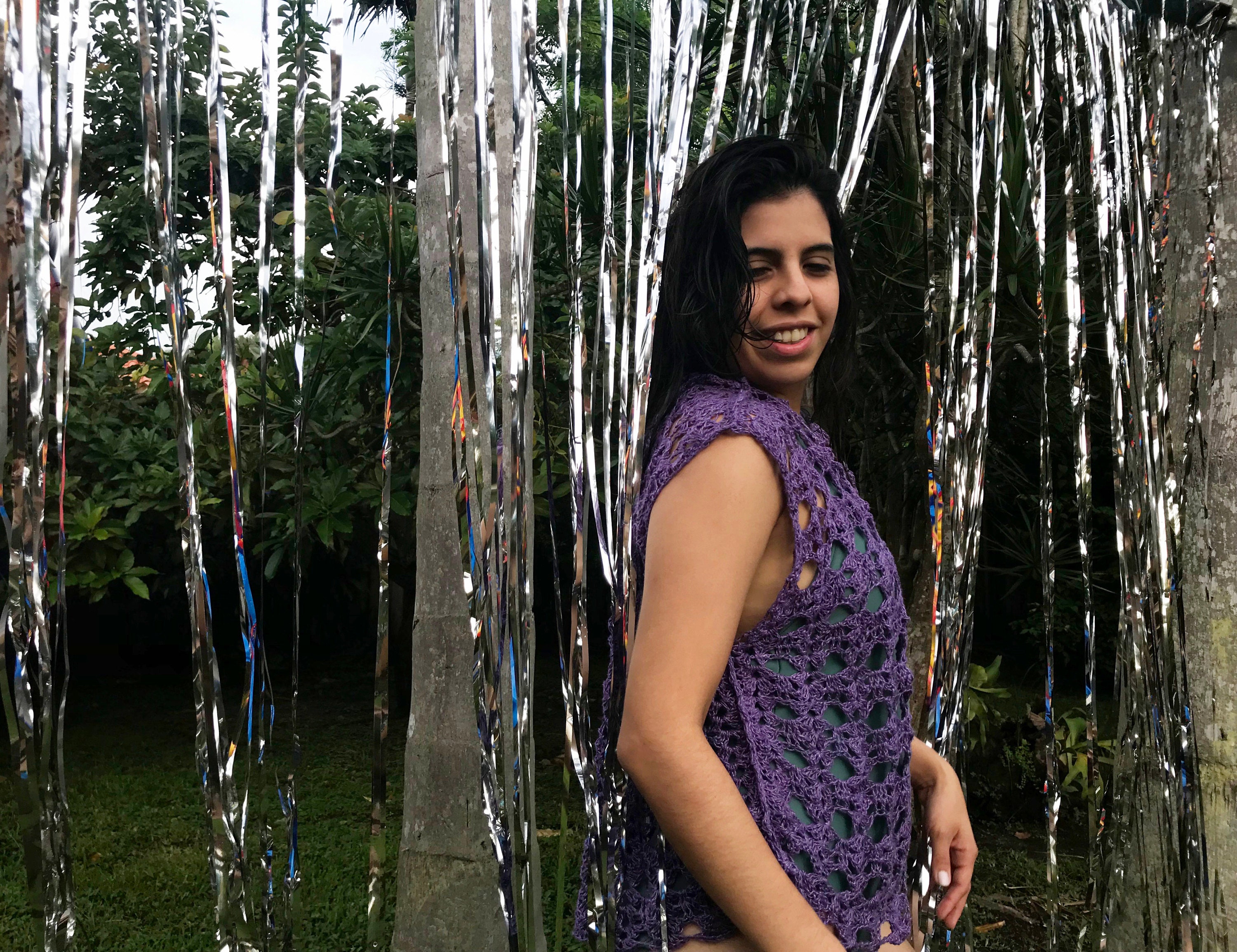 Review
To test out the yarn I used the Shenendoah Shrug Pattern (designed by @creeksidecrochet) that is available free on Darn God Yarn. The pattern was quick and easy to follow and a great lacey pattern for beginners. I wore it to a summer pool party as a cover up and got tons of compliments! The color, while a little on the dark side, is vibrant and easy to match! 
My skeins of yarn came together with a gorgeous silky project bag that I am totally in love with. It makes traveling with projects (and finding my hook) much easier! Also included were a couple notecards showing photos of the women who make the yarn and a thank you not from CEO Nicole Snow that explains the mission of DArn Good Yarn to help these women while providing makers with a hub of creativity, project ideas, and supplies. 
The yarn worked smoothly on my 5.5 mm hook despite the light weightness. No snags! The yarn did not pull appart as it is piled tightly. While the thickness is mostly consisten, there were only but a couple puffed up up small sections that are barely noticeable on the finished piece when using a tight tension. My favorite part of this yarn is the way it wears with use it becomes softer and silkier through time. 
This is the perfect yarn to use for summer pieces, like dresses or cover ups, or to add lace details. Lightweight and breezy, you wont feel weigh down by this yarn at all! Be sure to use this yarn for your next project that requires a sports weight 2 yarn! 
My favorite part of the yarn however is that it's 100% vegan! I often try to avoid using wool and acrylic in my projects as they are not envirometally friendly or cruelty free so it was so great to see that Darn Good Yarn offers a whole line of vegan yarn alongside recycled yarn and handspun yarn. Between this and knowing any purchase made from Darn Good Yarn helps a women in need, this yarn is 110% guilt free! 
Ready to make your own purchase from Darn Good Yarn? Shop the 2-ply linen yarn and use the code KNOTFORU15 for 15% off your next order!