I was first approached by the idea of art trading by the lovely embroiderer, @DailyStitchual who sent me a DM asking if I was interested in trading art pieces.  She offered a custom embroidery hoop design in exchange for a custom crochet top. This was the first time I ever head of trading art with strangers on Instagram but it sounded like a fun concept to get some cool handmade art and connect with other makers so I thought, "Why not!" Since the first initial trade, I've done 3 other trades each with an artists that uses a different form of artistic expression. I've traded different customized crochet tops for a woodburning mandala/moon cycle from @MamaMandala_Designs, a gorgeous mermaid style ring made from old spoons from @AvaloniaJewelry, and a beautifully painted canvas from , check out their shops for some unique handmade beauties!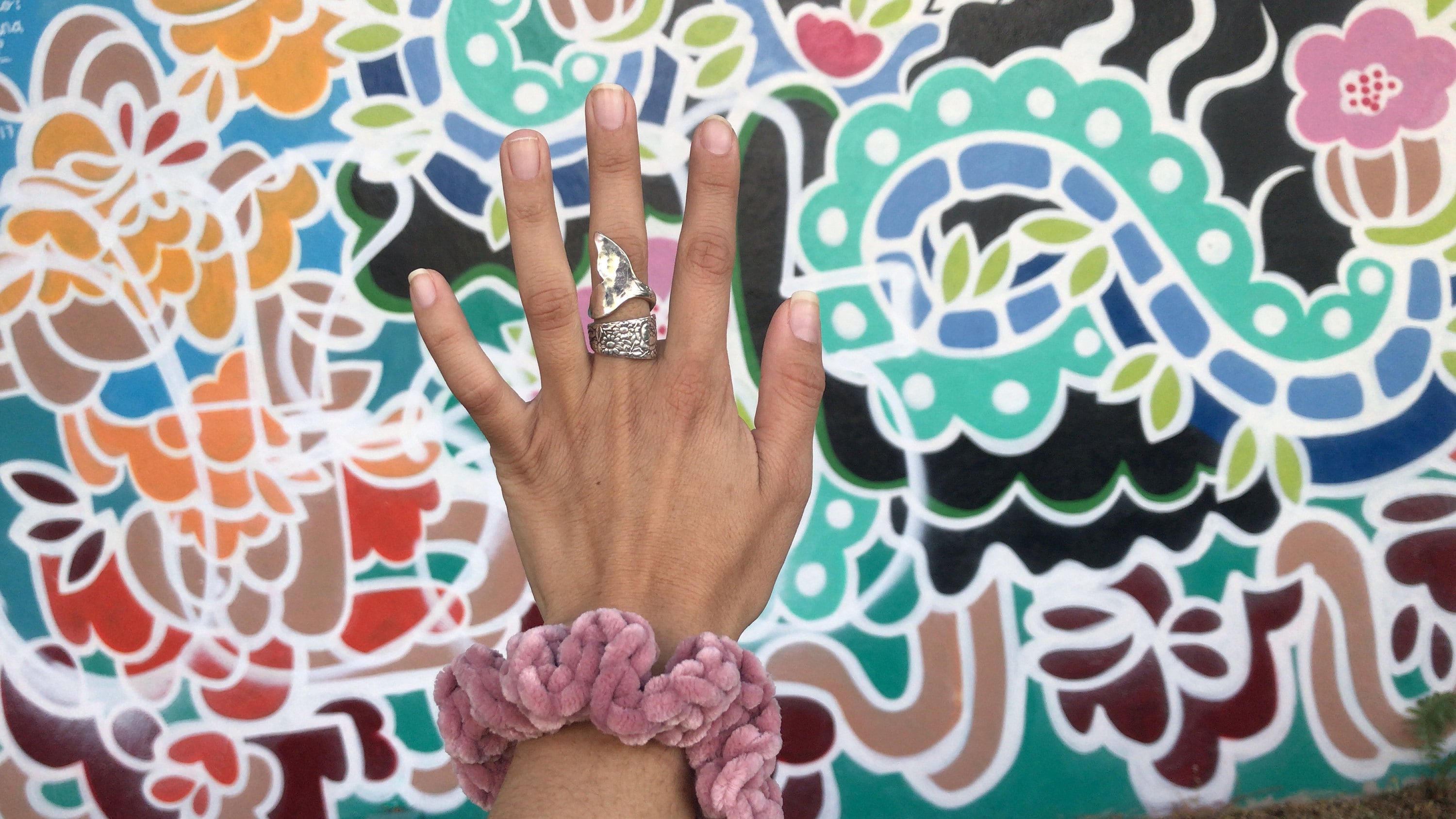 DIY! 
So, how do you start meeting other makers and trading art pieces? 
Assuming you already have a social media account (or Etsy shop) dedicated to your art and support other artists by following and engaging in their posts, it quite simple! 
For Starters
Take a look at their shops and review their prices, you want it to be an even trade for both of you. If your pieces are less expensive than the other makers, be fair in offering an even trade, maybe offer customization or request a more inexpensive piece. If your pieces are more expensive, decide what it is that you are willing to offer for the trade, maybe its something that has a less extensive creation process or a piece that is already ready to ship instead of made to order.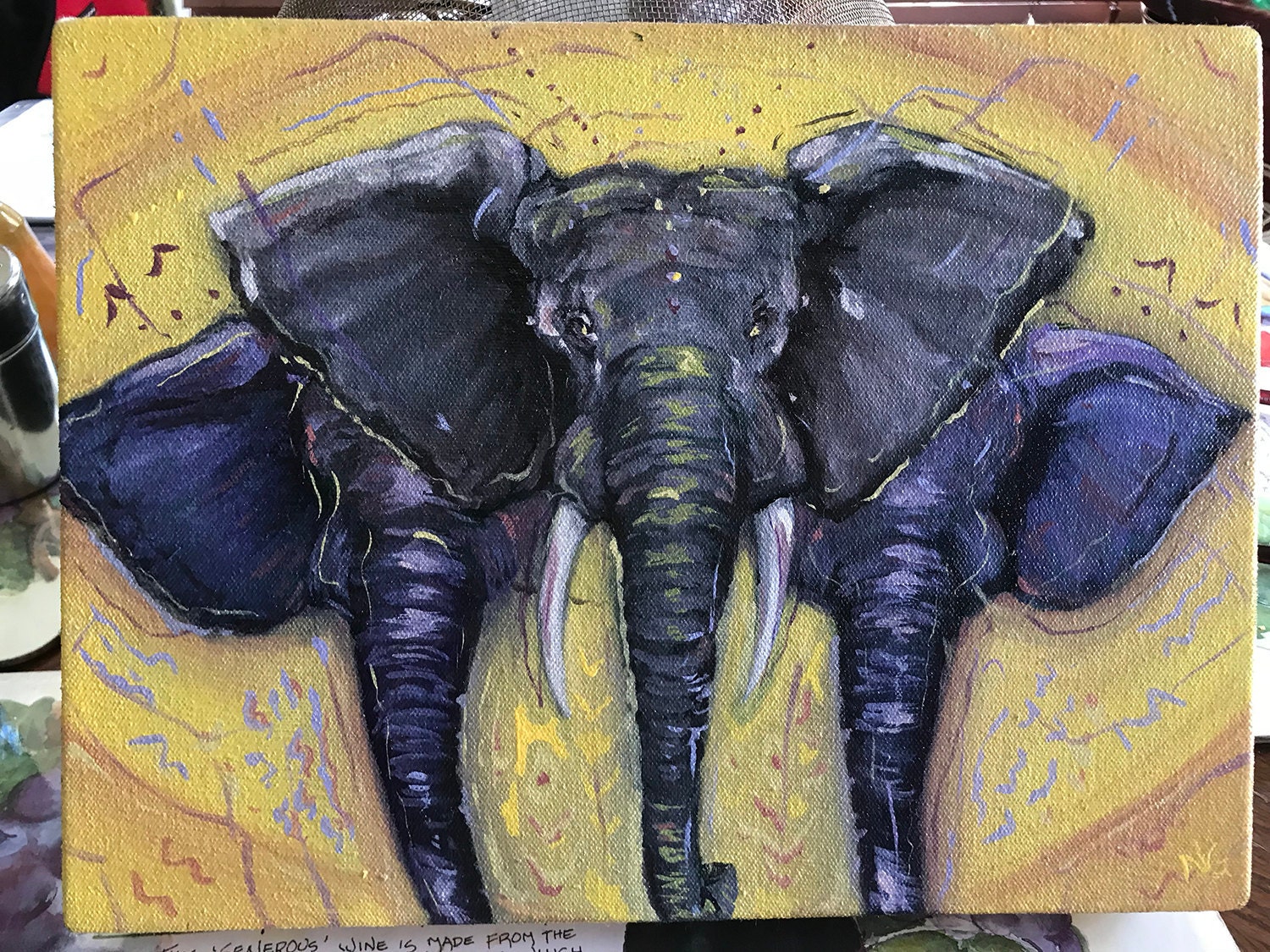 Okay, What's Next?
Then, send the artist a brief and friendly direct message introducing yourself as a maker and asking if they are interested in a trade. If there is a difference in prices, be sure to specify what it is that you are willing to offer or are hoping to receive. Try something like: 
Hi! I came across your page while browsing online and came across your shop/account. You are so talented, I love the art you are creating through embroidery. I'm a maker myself, I crochet! I would love to trade a customized crochet top for an embroidery hoop design. Let me know if you're interested, if not no worries! 
If the maker is interested then you can arrange the details such as product specification and deciding on a set date for items shipped out on. Depending on the size or weight of each art piece shipping prices may vary so it's usually best for each person to pay the shipping of the piece they will receive. Once you've shipped out the piece be sure to provide your fellow maker. Lastly, give your new friend some exposure with a shout out with a tagged pic of your new piece! 
Let's Trade!
The best part about trading is learning about the skills and technique involved in creating each art piece. It's also a great opportunity to gain a new artistic friend that you can have future collabs with and support each other through the tricky industry of being a small business owner. I am always interested in exchanging art pieces with other makers and expanding my online artisitc community so if you're interested slide in my DMs or send me a message! 
Before ya go, share with me your own trading experience below in the comments!
💖 Sammy